Suncrest Senior Living in Milford, Michigan
AUSTIN, Texas – November 17th, 2020 – Leading digital marketing agency Vincent James Marketing has added another high-profile client, Suncrest Senior Living. This Oakland County, Michigan-based chain of small-group assisted living home focuses on dementia care. Vincent James Marketing is responsible for providing a variety of services, including web development, search engine optimization (SEO), paid search engine marketing (SEM), as well as social media management.
Vincent James Marketing is one of the leading digital marketing agencies in the world of assisted living, and has been helping senior care facilities bolster their positions' vis-a-vis the competition since the company was founded in 2017.
When speaking about the newfound partnership between Vincent James Marketing and Suncrest Senior Living, Vincent James's Co-Founder and Chief of Client Relations Daniel Woods said, "Suncrest is exactly the kind of customer that we like to partner with. Not only are we familiar with the subject matter, but their offline reputation speaks for itself and makes our jobs as marketers that much easier."
In making further comments about what specific actions will be taken on behalf of Suncrest, Woods said, "We are responsible with increasing brand awareness by creating content that speaks to their target audience."
About Vincent James Marketing
Vincent James Marketing has been in business since 2017 and has helped dozens of businesses build and improve upon digital marketing infrastructure. Vincent James specializes in small-to-medium (SMB) businesses and seeks results through a combination of organic search engine optimization and paid search engine marketing. The company's targeted approach to digital marketing via systems like Google Search Console and Google Ads has helped them amass a diverse portfolio of clients over the years.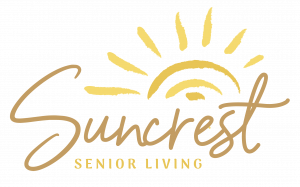 Suncrest Senior Living in Oakland County has 4 facilities, including Highland, Milford, Novi, and South Lyon.
About Suncrest Senior Living
Originally a single home in Highland, Michigan, Suncrest Senior Living now owns four homes in Southeast Michigan. Founded by a former nurse and local resident, Amie Pagano, Suncrest Senior Living repurposes single family residences into small assisted living facilities for elderly persons suffering from dementia and other debilitating conditions.