As a marketing and web development expert specializing in small business, I've encountered my fair share of stubborn business owners. When prompted to invest in digital marketing I often hear complaints like "websites are a waste of money", "who has time to post to facebook", and my personal favorite, "Google? Google shmoogle!" Well… maybe not the last one. But I've found that after breaking through an entrepreneur's tough exterior, their marketing decisions always come down to two things… How long does it take, and how much will it cost. Luckily, there is one digital marketing tool that is relatively easy to set up, and completely FREE! Get ready to learn how to add your business to Google Maps from Vincent James Marketing!
Why Would You Add a Business to Google Maps?
Google is the world's #1 search engine. According to the latest numbers from comscore.com, out of 19.4 billion monthly searches performed, 67.5% of search engine users chose Google! In a nutshell, this funny-titled search engine is the king of the internet. But how does this help your local small business?
With such high visibility on Google search result pages, it makes sense you would want your business to be on top. After all, 75% of people never scroll past the first page of search results, and the first position has a 34.36% click-through rate (Advanced Web Ranking).
This is where Google Maps comes in…
By creating a FREE Google business listing via Google My Business, your business address is given a "pin" on the Google map. This pin appears across all devices, and anywhere a Google map is displayed. This counts for mobile GPS, the Google search result pages, and potentially even competitor websites (if they're using a google map). If users click on your "pin" they are provided with pertinent business information including…
address
phone number
business hours
photos
reviews
link to your website
link to your Google My Business listing profile
You're probably thinking "this is incredible, there can't possibly be more to gain from this!" But there is a reason a Google My Business listing ranks #2 on our 10 Marketing Tips for Small Businesses; The benefits don't stop at the map marker! With a properly developed business listing, your company will not only have the opportunity to show up as one of the top 3 search results for your local industry, but your website may get a boost in the Google SERP's (Search Engine Result Pages). There is nothing Google loves more than businesses using their custom apps!
Want us to handle adding your business to Google Maps? Check out our Google Business services available to Small Businesses nationwide!
Step-By-Step Guide to Adding a Business to Google Maps
The name of this article is Learn How To: Add Business to Google Maps, so I'm going to show you step-by-step how to do it! I will use one of my personal Google accounts to walk you through the process.
Before You Begin…
You must have a valid google account
Your business address must be able to receive mail. If you operate out of your home that is OK. I'll explain later why this is important
1. Navigate to https://www.google.com/business/ and click the "Start Now" button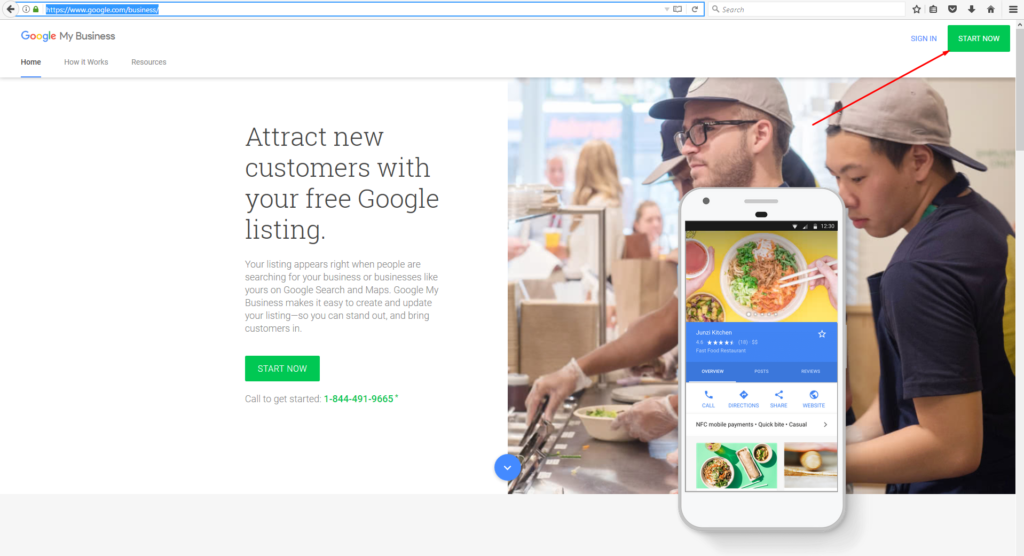 The 1st and easiest step! If you aren't already logged in to your google account, you will be prompted to do so now.
2. Enter business information into the form and click the "Continue" button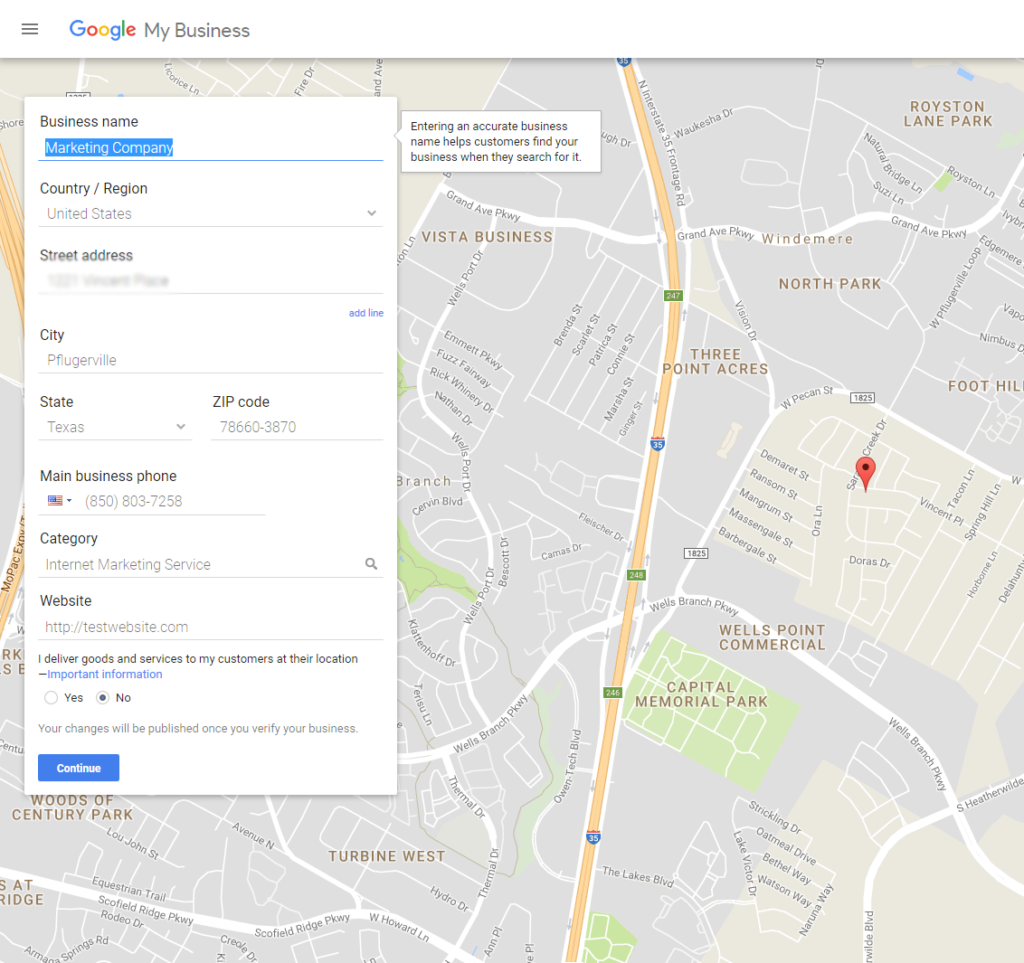 Be thorough on this step! Pay special attention to the "Category" box. Make sure to represent your business as accurately as possible.
3. Verify that you are authorized to manage this business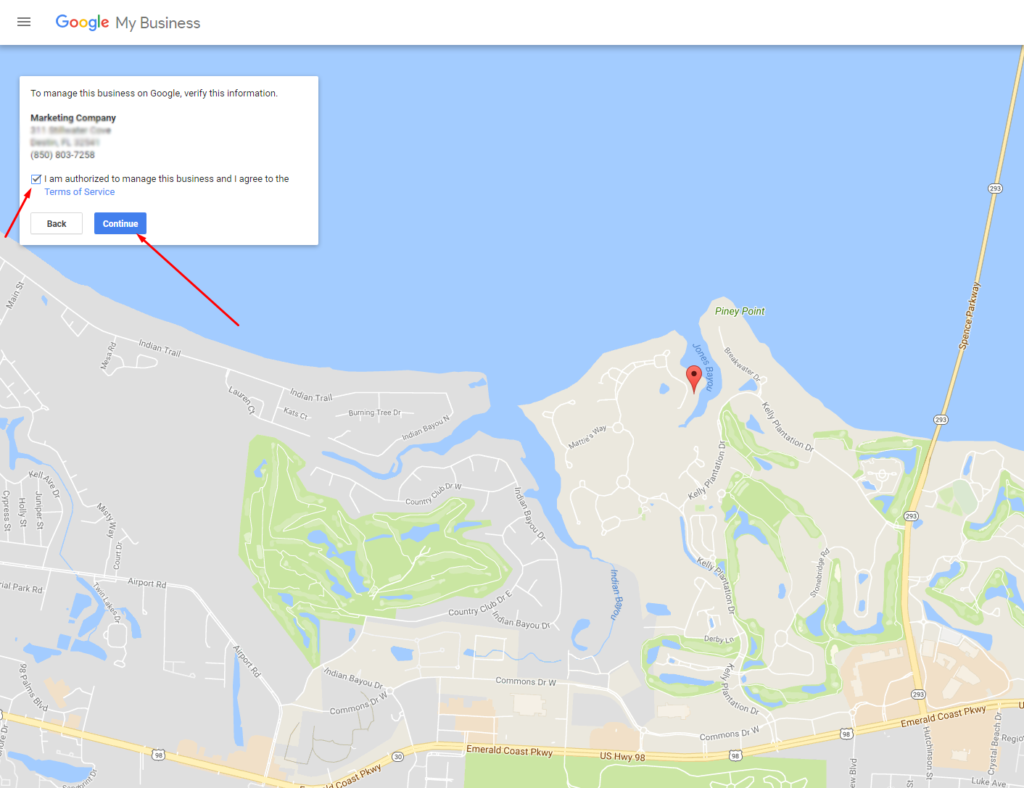 You can do so easily by checking the "I am authorized to manage this business and I agree to the Terms of Service" check box, and selecting the "Continue" button.
4. Select the "Mail" button when asked "How would you like to get your verification code?"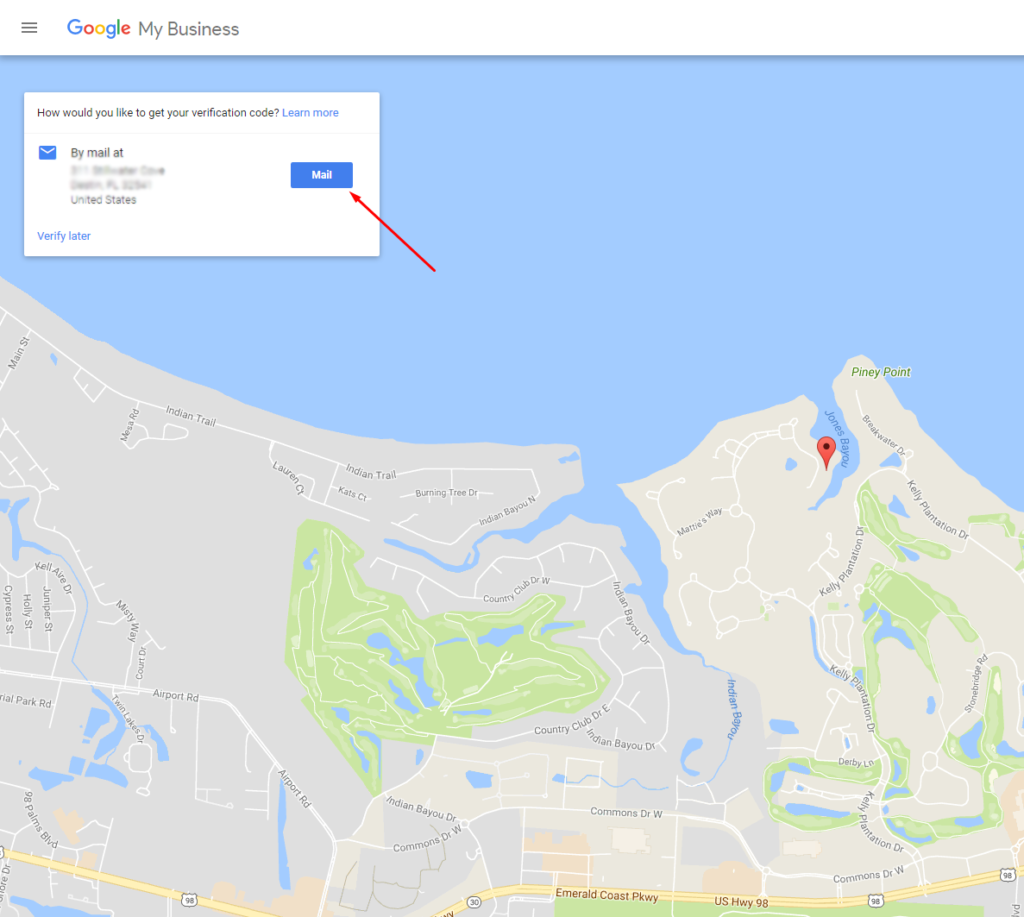 Remember when I said your business address must be able to receive mail? This is why! Google verifies your business listing address by physically mailing a post card. It typically takes around 2 weeks to receive the verification post card, so be patient! You may have the option of verifying by phone, text, or through other means. This is uncommon, but almost always a better option than waiting on snail mail!
While waiting on your post card, work on building up your Google Business Listing by adding business info and pictures. This can be done by going to https://www.google.com/business/ then clicking "Sign In"! DO NOT change your business name, address, or category as it could delay the verification process. (screen shots below)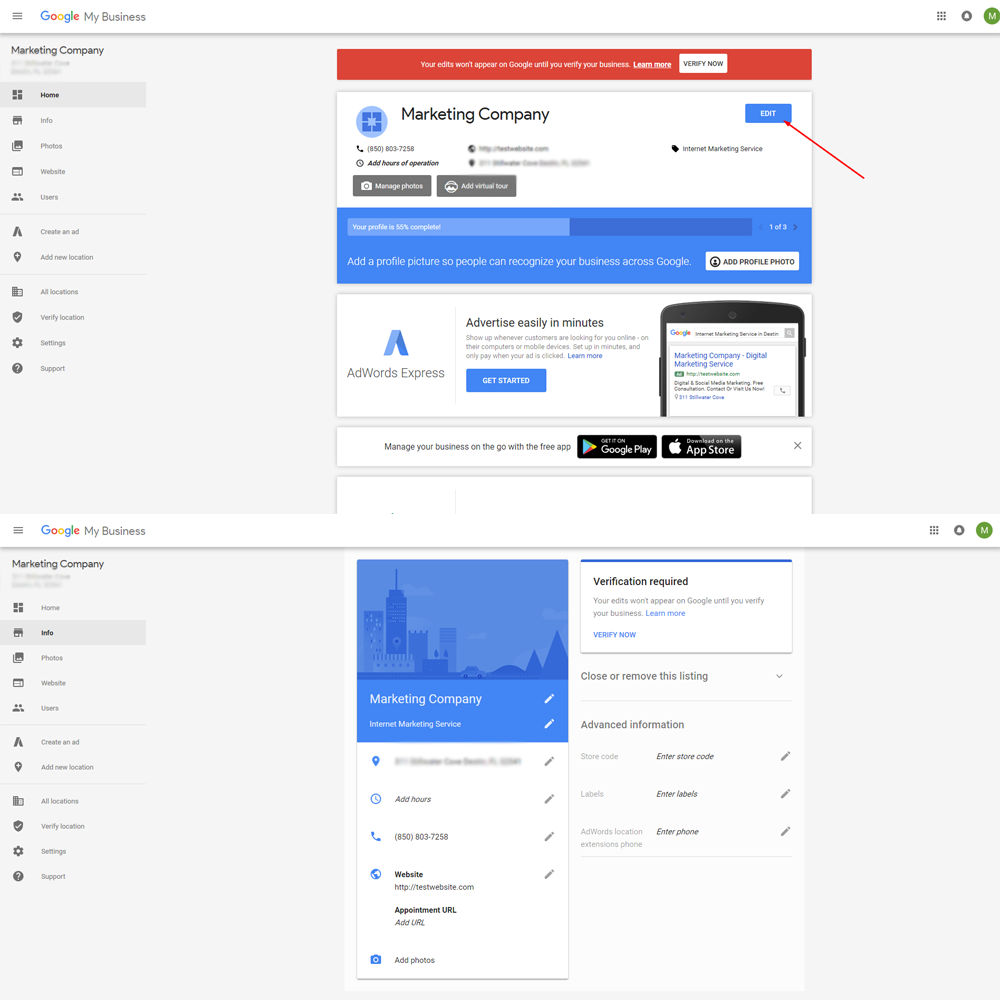 5. Once you receive the post card, verify your business!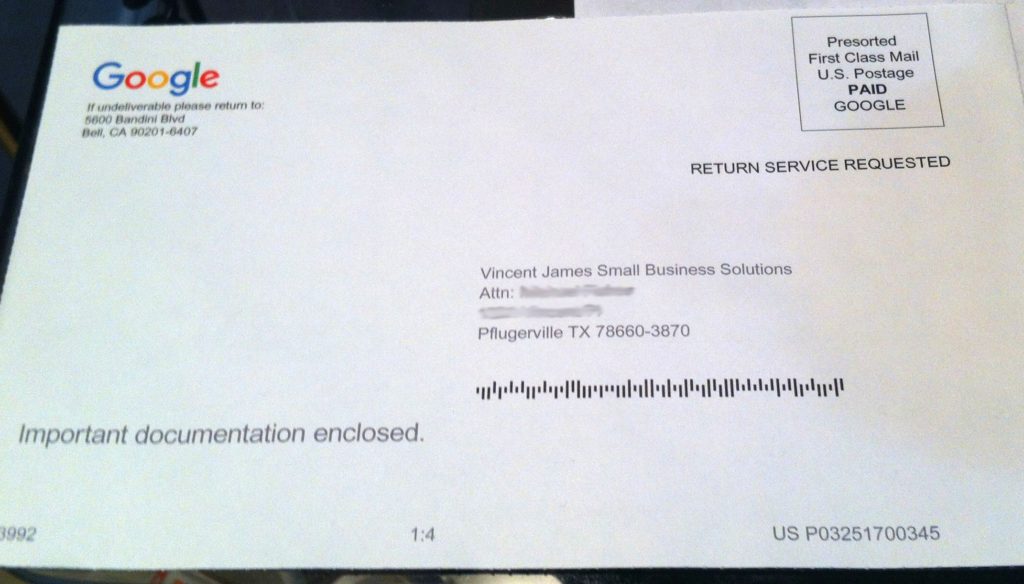 Navigate to https://www.google.com/business/ then click "Sign In". Click on the "VERIFY NOW" button on the top of the page (example above). You will be prompted to enter the verification code listed on the Google post card.
You're Ready to Go!
If you did it right, you should start to notice a steady incline in customer inquiries and sales almost immediately! You can keep track of metrics including how many Google users find your business on the map, request directions, and place a call to your business number from the Google My Business dashboard!
For more tips, tricks, and insights from the digital marketing pros at Vincent James Marketing, please visit our Small Business Marketing Advice Blog