By: Vincent James Marketing, LLC
Official Press Release August 17th, 2017
AUSTIN, Texas – Since opening for business in late June 2017, the staff at Vincent James Marketing, LLC has been hard at work securing new accounts and fostering existing client relationships. From photography studios to purveyors of pet supplies, Vincent James has cast a wide net in pursuit of new business. Perhaps the most interesting of these new customer accounts is Premier Plumbing, Inc. of southeast Michigan.
"Premier Plumbing signifies our ideal client. A family-owned small business with a sterling record of customer care and business ethics," said Mike Fisher, CTO of Vincent James Marketing, LLC. Fisher went on to say, "I'm confident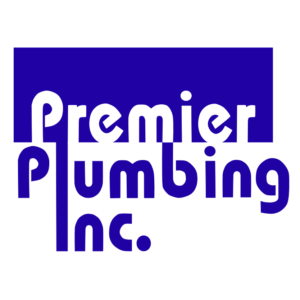 our specialized marketing approach paired with Premier's commitment to optimizing their online presence will guarantee success for the both of us." The Texas-based marketing firm has been contracted to manage and develop Premier Plumbing's social media and online website content.
The versatile plumbing company owned by Mark Aldrich and Doug Parvin was established in Union Lake, Michigan in 1987. What was once two employees with tools and a truck, has now become a balanced staff including some of Metro Detroit's most skilled plumbers. Offering both residential and commercial plumbing services, Premier Plumbing, Inc. now services 8 counties across southeast Michigan. The staff at Vincent James will focus on promoting Premier's most in-demand specialties including new construction, remodels, water heater service, and bathroom installation. This will be accomplished via social media and through the website, premierplumbing-mi.com.
John Parvin, son of owner Doug Parvin, has led the push in moving the company toward a more web-friendly direction. The junior Parvin was quoted as saying, "Younger generations don't look for plumbers like they used to. An ad in the phone book or newspaper isn't enough these days, which is why we brought on Vincent James to make us more competitive online."
Since initiating a marketing plan in early August 2017, Premier Plumbing's social media profiles have experienced significant gains, most notably an innovative custom logo and 50% increase in Facebook followers. With the addition of a blog section to the existing website, Vincent James marketers hope to engage prospective customers and gain search engine rank by reaching target areas including Farmington Hills, Hartland, and West Bloomfield, Michigan.
Moving forward, Vincent James Marketing, LLC will continue to pursue new opportunities in the small to medium business community. Early success in web development and content creation has been encouraging for the startup. In a recent partners meeting, Creative Director Daniel Woods said, "We've already signed on several exciting accounts, and see only green pastures looking onward."
Build your online presence the right way with Vincent James Marketing services for small to medium businesses!