MARKETING SOLUTIONS
After years in the field, our team knows what works and what doesn't. Don't waste your time and money with expensive gimmicks and outdated marketing techniques. Trust Vincent James to provide the most essential and effective marketing solutions to your small business.
CONTENT CREATION & SEO
Enhance your brand with SEO optimized and professionally produced custom content.
WEB DEVELOPMENT
Reach more customers with an attractive and fully-functional WordPress website.
GOOGLE BUSINESS
Increase your brand outreach and visibility with an optimized Google Business account.
LOGO CREATION
Create a sense of brand pride and identity with a custom logo designed by our graphics team.
EMAIL MARKETING
Deliver deals, offers, and more directly to the inbox of your customers.
SOCIAL MEDIA MANAGEMENT
Build a following behind your company's latest news and promotions via social media.
WHY CHOOSE US?
SMB marketing agencies are a dime a dozen these days. Companies offer big results and even bigger price tags for services including web design, social media management, and email marketing. With so many suitors vying for your business, what makes Vincent James the right choice?

COMPETITIVE PRICING
You won't find more affordable marketing services! Years of experience and competitor research went into creating our "a la carte" and package pricing.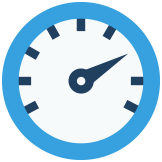 DEDICATED TEAM
Your success is our success! At Vincent James we take a personal interest in every client, and will work 24/7 to maximize your marketing potential.

REAL-WORLD EXPERIENCE
We're not your typical "IT guys". We've built successful small businesses in the industries of hospitality, transportation, service, and more!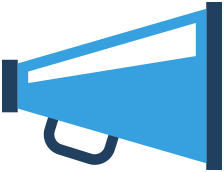 SMALL-BUSINESS FOCUS
We believe in main street America. At VJ we focus our efforts on the "mom & pop", "brick and mortar", and "locally owned" businesses across the USA!
RECEIVE A FREE CONSULATION
Our SMB marketing experts are ready to match your needs to the perfect small business marketing strategy. Whether you're ready to buy, or just browsing, we are happy to help!